Visitor's to Thailand have been traveling with us by Jeep, Canoe, & Elephant Trekking on our Eco-friendly Safari Tours in Phuket & Southern Thailand since 1992.
The Phuket Safari Travel Service Co., Ltd. is the leading provider of Jeep Safaris Tours in Phuket and Southern Thailand. We offer various single or multi-day tour packages with our jeeps in Phuket, Phang Nga, Krabi and Khao Sok. Experience Thailand a Eco-friendly way and discover the most beautiful beaches to jungle landscapes in an exciting and adventurous way. We are under German management and of course you will be accompanied on all our tours with well trained guides that speak German, English & (French on request).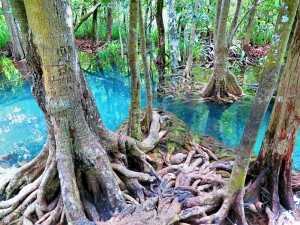 The south of Thailand is still uncharted territory "from tourism". Take a single day trip or up to 6 Day Adventure Tour, exclusively with all-terrain vehicles, we can show a Thailand as it is not conventionally possible. Our safari tours are safe, suitable for children and do not require any sporting ambitions.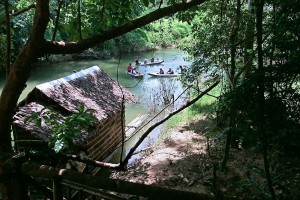 We travel by small groups (max. 8 people per tour) but we are happy to accommodate larger groups on request.
Travel with us online through the wonderful world of Phuket and southern Thailand! We can also help you search the flight and hotel booking through our booking engine.
Thank You from the "Phuket Safari Travel Service Team"