2 Day Jeep Tour : Krabi & Southern Thailand
We make our way South in SUV's to where conventional tourism is inaccessible. Krabi, a town on the circling eagles, where there are caves in the town center and beaches provide the South Seas romance.
First Day:
Exploring Phuket's west coast unknown, journey through the bizarre landscape towards Ao Luek, half way stop at the cave temple Wat Tam Suwan Khuha continue to explore the mangrove swamps and the Cathedral, including a visit to a cave stalactite cave. Continue optional respect to Krabi and the city hotel, an elegant Thai dinner, evening program.
Second Day: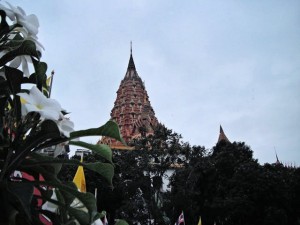 After breakfast, leave for Wat Tam Suea, the rock monastery within a Dschungeltals, short stop at the archaic coal kilns, boat trip to princess cave and climb to the lookout point on the dome of a limestone rock (depending on weather and conditions) of water in the lagoon or on Feenstrand . Lunch on the beach of Ao Nang. Trip with a stop at Boccarani National Park, known for its impressive pool of water. Towards the evening arrival at Phuket ..
Includes: 2-day jeep tour, incl. 2 meals/day, soft drink, hotel, entrance fees, boat rentals.
*All Phuket Safari Tours incl. German, English & (French on request) speaking Guides.