Phuket – Lamru National Park – Khao Lak – Khao Sok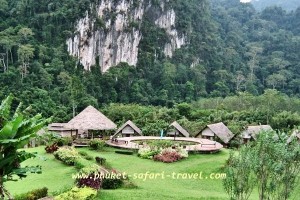 First Day: Phuket's west coast unknown, journey through the cultural landscape to Khao Lak with a stop at Ton Prai waterfall for lunch and swimming on Robin boundary. Then, we continue on the 'Cloud Pass "in the jungle area of Khao Sok. Accommodation on the river (bungalows with toilet, shower and electricity), Leisure until dinner.
Khao Sok – Phang-Nga – Phuket Island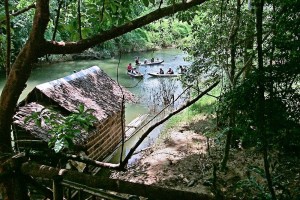 Second Day: After breakfast together, visiting the work elephants with the possibility of elephant riding, visiting a temple from prehistoric times; jungle hike (2 hours) with swimming in the river, or canoeing through the jungle, lunch, and then back home through the Phang Nga area to Phuket.
2 day trip includes: 2 meals a day including soft drink, over-night accommodation, elephant ride, canoeing or trekking.
Price: 6,500 Baht per person (min 2 persons).
*All Phuket Safari Tours incl. German, English & (French on request) speaking Guides.