Thailand's Khao Sok National Park
150km North of Phuket located in a jungle area is the Khao Sok National Park. We'll travel to an area that is located at about 800 meters above sea level, which makes it cool and mosquito-free.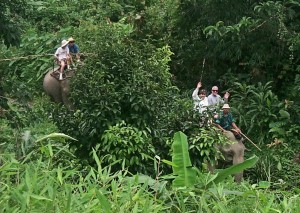 The trip starts by Elephants Trekking through the landscape towards Khao Sok and stop to visit an elephant camp. After about 2 hours of elephant trekking through the jungle, we'll then stop for a refreshing swim at a waterfall.
Next, above the clouds pass in the jungle area of Khao Sok we take a Canoe trip through the unspoiled nature of the Khao Sok National Park (2 hours).
Away from the bustling civilization, you glide past in a canoe along rock landscapes and lush vegetation.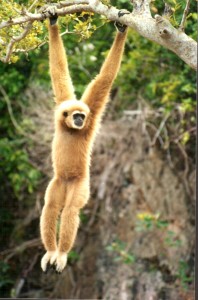 Only here it is possible to observe monkeys and other wild animals in their natural environment. After the day long adventure we'll return you to Phuket.
1-day tour includes: 1 meal, elephant riding and canoeing.
Price: 3,400 – Baht per person (min. 2 persons)
*All Phuket Safari Tours incl. German, English & (French on request) speaking Guides.