Join Phuket Safari Travel Team on an expedition around Southern Thailand. We offer various tours from a 1 to 6-day tour package.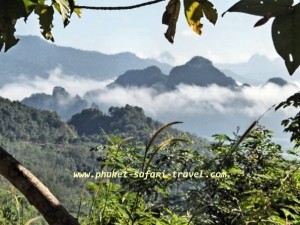 On our Day Safari Tour you'll see the west coast of Phuket and drive above the clouds pass to Khao Sok. Along the way you experience how it is to ride on the back of an elephant through the jungle of Thailand and ride a canoe on a river through the nearly untouched nature.
During the 2 Day Safari Tour you'll have more time to rest, sleep on the river in the Khao Sok National Park in tree houses & bungalows, depending on the water level, we'll go rafting through the beautiful Pang Nga area.
On the 3 Day Safari Tour you will see specially still a temple of the ancient Thai and a hike through the jungle.
The 4 Day Safari Tour will take you to Khao Lak, the bizarre natural rock formations towards Ao Luk, drive over to Krabi, Ao Nang, go sightseeing at a stalactite cave and a city tour. Then, we'll take you to see the rock monastery "Wat Tham Suea", move on to a boat trip to the Princess Cave.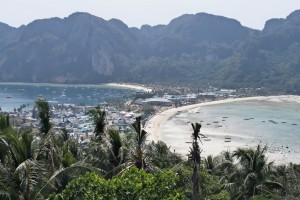 And on the 6 Day Safari Tour will take you are reliant on the picturesque island of Koh Phi Phi, with a bed and bathing facilities.
They include, in addition to the transfers, accommodation, 3 meals (except on the first, or the last day), soft drinks, the fees in the national parks.
*Tips for the guides and drivers are left to your discretion.
*All Phuket Safari Tours incl. German, English & (French on request) speaking Guides.